14 November 2012
Appeal Trust reports annual progress to 30 June 2012
The Christchurch Earthquake Appeal Trust today reported on its progress and financial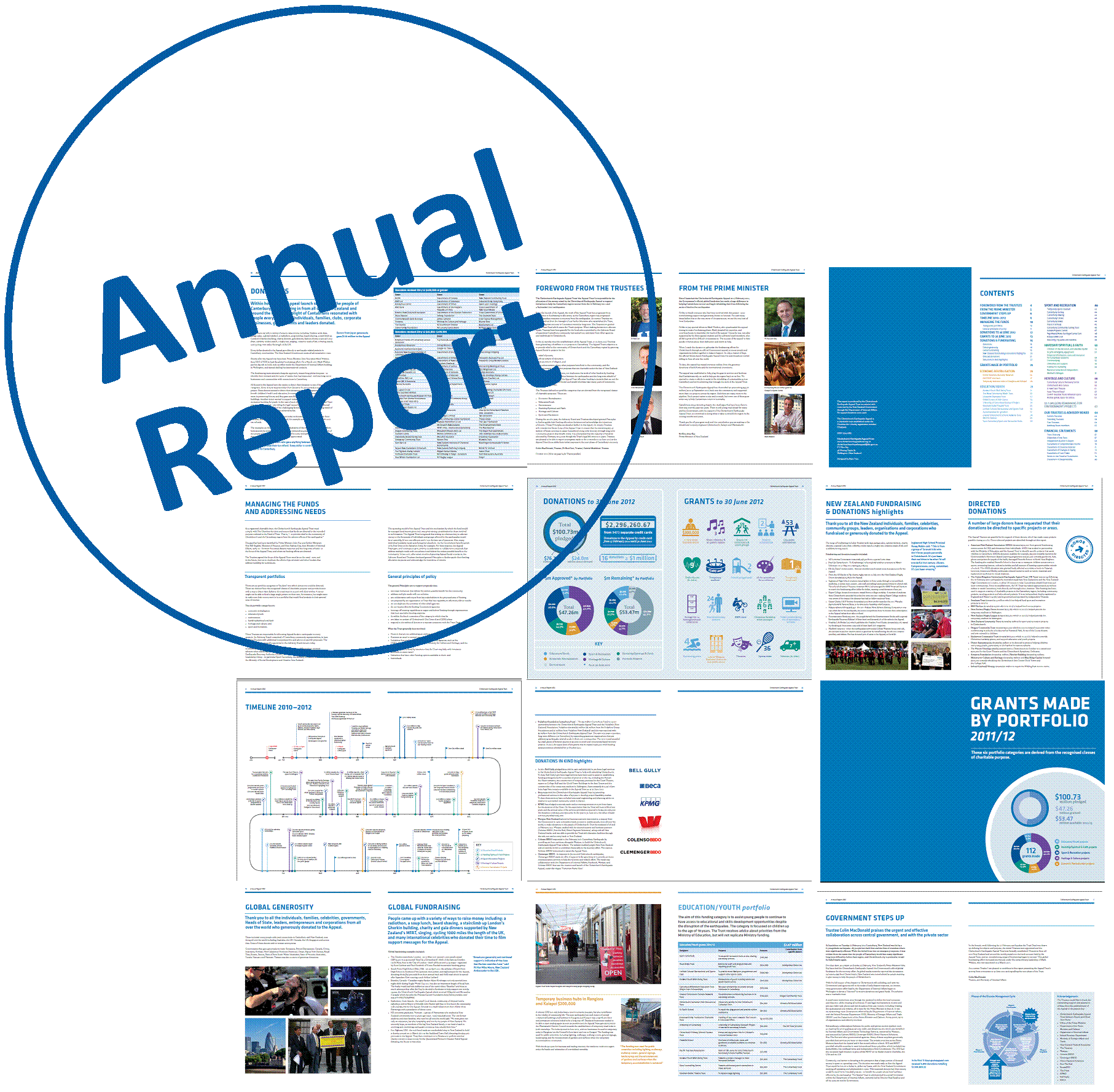 statements for the 15 months from establishment to 30 June 2012 and its Trustees remain committed to supporting Canterbury through the different phases of recovery from the earthquakes.
The Appeal is the Government's official, global fundraiser launched by Prime Minister John Key on 27 February 2011. It raised $100.73 million in donations from families, individuals, clubs, businesses, Heads of State, governments and leaders. Celebrities from all over the world and New Zealand generously gave their support.
Highlights from the report to 30 June 2012 include:
$100.73 million total pledged ($76.7 million received and $24 million pledged)
$47.26 million approved to projects
$53.47 million remaining
112 projects funded: $19.83 million to 13 Heritage and Culture projects – including four theatres; $13.51 million to 30 Sport and Recreation projects - including 36 sports clubs, four swimming pools and one temporary stadium; $6.75 million to 32 Hardship/Spiritual and Faith projects – including 59 spaces for community and youth groups and seven emergency vehicles for St John; $4.69 million to four Economic Revitalisation projects – including one temporary retail mall made of shipping containers; $2.47 million to 33 Education and Youth projects – including 24 youth or community workers.
The 2012 Annual Report illustrates how the Appeal Trust has supported Canterbury communities during the different stages of recovery from the earthquakes. During the early response phase for example, Trustees granted $3.5 million to restore parks and reserves throughout Christchurch, and loaned $3.5 million to the Re:START mall to help restore confidence in central city retail, and as Canterbury moved to the recovery phase, Trustees provided up to $980,000 for four temporary community facilities and $1.1 million to help fix the Kaiapoi Aquatic Centre.
Christchurch Earthquake Appeal Trustee Dr Rod Carr says "Trustees are considering the future focus of the Appeal Trust to ensure that the remaining funds assist Canterbury's long-term recovery through community projects that benefit many, and we expect to allocate the majority of funds by 2014."
"Appeal funds remain available for projects and speaking as a Cantabrian as well as a Trustee, this is positive. Canterbury's recovery is progressing at a sustainable pace and it is important that Appeal funds be available to communities when they are ready and able to define their ongoing needs," says Dr Carr.
Of the $53.47 million Appeal funds remaining as at 30 June 2012, $14 million is pledged to specific projects or purposes leaving $37 million to be allocated.
To date, an environmental project is yet to be granted funds but Trustees are aware of a number of environmental projects under consideration in Canterbury which require population and geological certainty to progress, and they anticipate granting funding in 2013.
The Appeal Trust complements, not duplicates, the work of other funders by funding projects that assist the transition between the earthquakes and the long-term rebuild of Canterbury. In other words, the Appeal Trust allocates funding to projects that are not the responsibility of any other funder and would otherwise take many years of community fundraising to address.
Read the 2011/12 Annual Report here.
[ends]